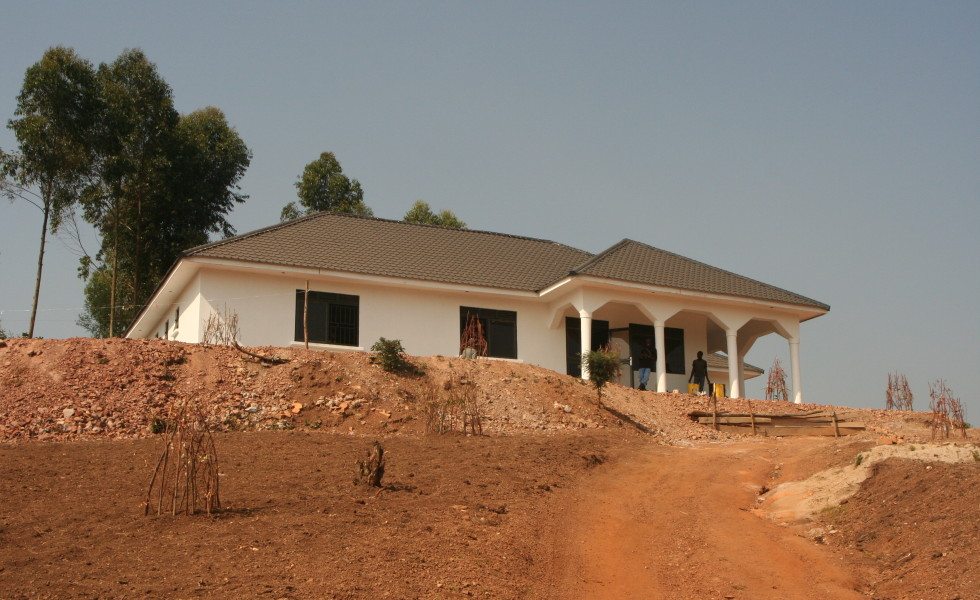 Miracle
This white house is NOT the Mountain Children's Ministry home. It is a home built on Ivan's property that belongs to Ivan who happens to serve as Executive Director for MCM. It is where he lives with his 4 orphaned children from Kampala that he brought with him to Kabale who call him "Daddy".
Although before the building was even started Ivan immediately offered up his own land as a gift to Mountain Children's Ministry, MCM was not about owning. We voted unanimously to decline his offer. We are about enabling Ivan to do the work God has called him to. The beautiful thing about Ivan is that in his mind the house belongs to the Lord.
The size is larger than the typical village home because Ivan wanted to share it with vulnerable children who had no place to live. He wanted to use part of the livingroom as a classroom for Bible study and computer lessons for the children. He wanted a large dining room table to accomodate many little faces around a "family table". A kitchen with plenty of counter space to provide food for the hungry. And of course a view that sings of the glory of God and whispers of His peace and love!
Once I asked Ivan the name of his home there on the mountain? "This home?" he smiled broadly and thought a minute, "Miracle!" I nodded. Yes, a perfect name for this white house, our gift from God to be used to make His love real to the least of these.