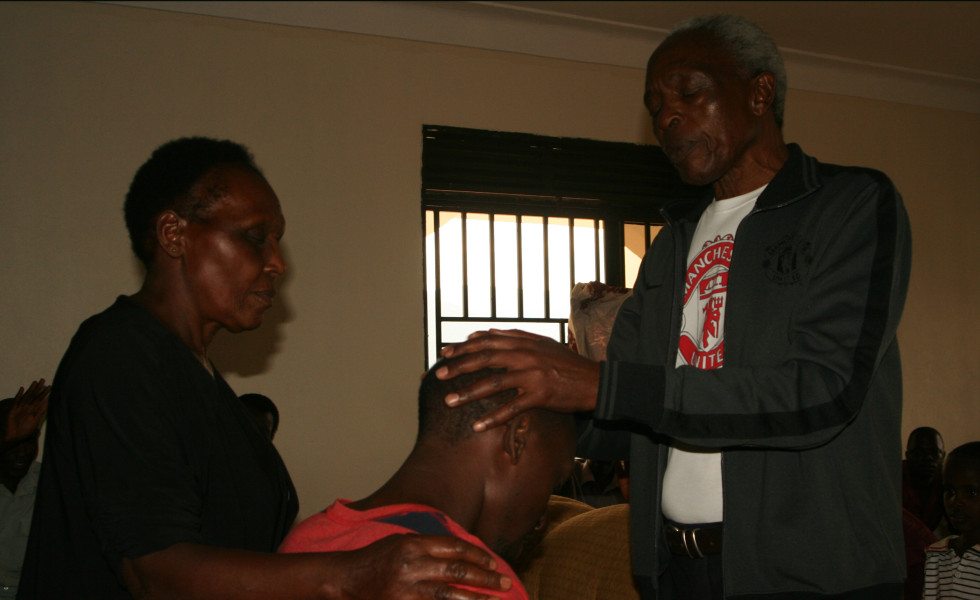 The Blessing
Ivan is the fourth of eight children, the third son. Although both his parents grew up in Mparo, in the Kabale district, they left that area after they were married and raised their family in the big city. After being touched by the great needs of the children in the rural mountian area, Ivan turned to his parents for their advice and input on this new ministry venture. Ivan had always, even as a small boy, felt he wanted to live in this area permanently but the reality was that the tiny village of Butekumwa where his grandfather's farm was located was actually quite backwards compared to the capital city he was accustomed to.
In Africa as in America, city life is much more "modern and convenient" than mountain farm life. In the city Ivan had running water, toilets, electricity, computer/internet services, cell phone service, many restaurants, places to watch football, shopping malls, large hospitals, paved roads, universities and large well attended churches. The largest town near Butekumwa was Kabale town, a 45 minute drive on dirt roads through the mountains. Kabale had one hospital, neither modern nor large, no places to watch football, and only a local farmers market. Ivan's parents spoke the truth in love to him, in fact he would be sacrificing a lot! But knowing their son they offered their support and stood beside him guiding Ivan through the entire process of moving back "home".
I had the honor of attending Ivan's family reunion in Butekumwa at his new home one month after moving in. Following the meal and worship Ivan's Dad stood and shared his great love for and pride in his third son. He spoke of Ivan's home being the first on the mountain and of the blessing it would be to all who came there, a "light for Jesus" and hope for the village. When his Dad asked Ivan to come forward to be blessed Ivan literally lept from his seat behind me causing me to jump at his intense urgency. On his knees, surrounded by aunts, uncles, brothers, sisters, nieces, cousins and the 4 orphan children he had brought to live with him, Ivan received his parent's blessing and his family's prayers. I could not understand the Lukiga language at the time but this picture is worth a thousand words for the holy moment I experienced. Of all the joys I have received in Africa, to witness this was a distinctly precious gift from God!